Click Here For Larger & Additional Product Images
Click Here For Pre-Opening Images-Our Beginning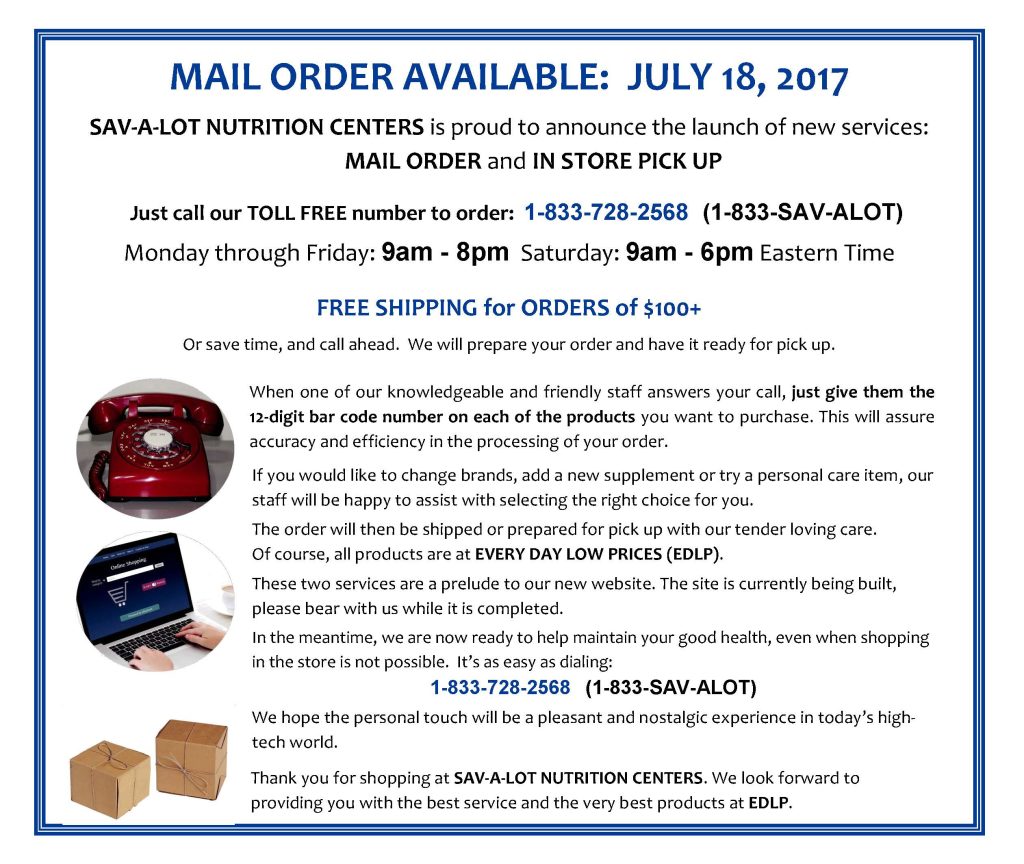 COME VISIT US, M-F 9AM -8PM Sat 9AM – 6PM, CLOSED SUNDAYS
 Click Here For The Full Open & Closed Schedule. 
THE BENEFITS OF EDLP!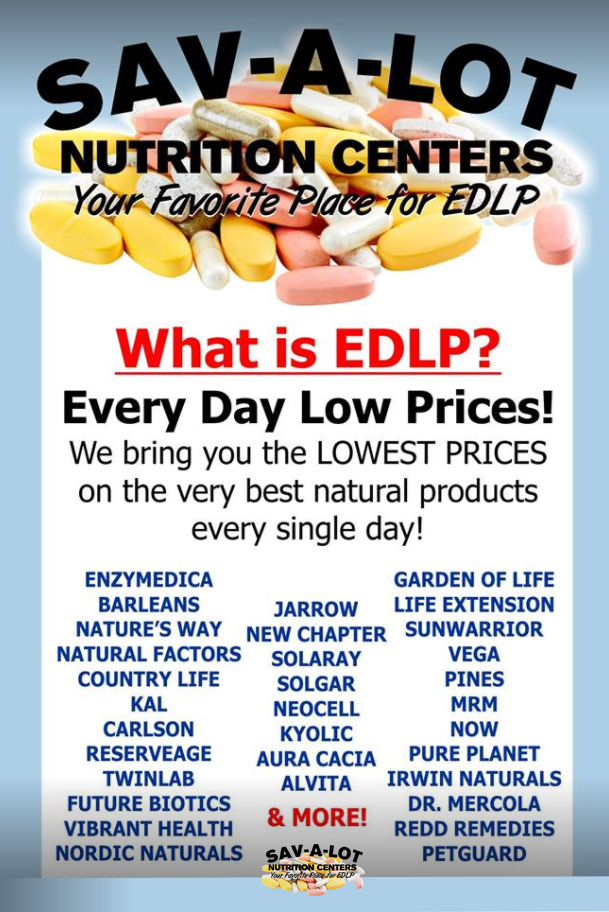 Sav-A-Lot Nutrition Hour
Radio Show Broadcasting Live
Monday-Friday 10AM-11AM on WWNN 1470 AM

 Hosts: Mr. Al Forman & Janet Cimorelli, LNC
Radio Shows will be archived on this web site: www.sav-a-lotnutritioncenters.com
Click Here to Listen to Additional Shows that have been Archived.
3105 N. State Road 7
Margate, Florida 33063
754-307-1655